At The Startup Studio it all begins with STORY, because story is the only method by which the impact of our Learn to Start programs and an individual's true development can be meaningfully measured.
From our Learn to Start Podcast to our student's powerful "I Am" stories, we are constantly providing our market with real-world stories that speaks into empowerment, performance and wellness – the three outcomes we promise to everyone we serve around the world.
"Education is the most powerful weapon which you can use to change the world."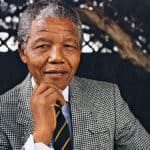 Nelson Mandela
Former President
South Africa
"If one man can destroy everything, why can't one girl change it?"
Malala Yousafzai
Author
"I Am Malala: The Story of the Girl Who Stood Up for Education and Was Shot by the Taliban"
"The people who are crazy enough to think that they can change the world, are the ones who do."
Steve Jobs
Visionary & Former CEO
Apple
Our Learn to Start I Am Story in Motion of 2020
Amy is a powerful example of the empowerment, performance, and wellness that students can achieve coming out from the Learn to Start program. In her own words, when she is empowered by knowing who she is, she can perform because she knows what she can do, and she has achieved a significant level of wellness as she transitions out of high school, because she knows her value and can prove it.
Having identified a problem worth solving, Amy put forth a solution that drives towards her passion to create a world that is both sustainable and enjoyable. She uses her ability to create a strong and diverse network as well as the power of mentorship to build relationships that have guided her and advanced her work.
Amy understands the value of the Learn to Start model as a guide for her life, not just her entrepreneurial journey, and is using it to propel herself forward in her journey.
Please complete the form to the right in order to submit your story.
Please keep these guidelines in mind:
Your I Am video should be approximately 2 minutes.
Your video should end with the I Am end slide (JPG | Google Slide).
Your video should be publicly viewable on Youtube or Vimeo.
Please see Amy's I Am video above to get a feel for what we are expecting.
People are at the heart of our program. Whether they are in high school or already out in the professional world, our purpose is to create people who know their story and are living into it in powerful ways.  
As people understand themselves and how they fit in the world, they come into a state of wellness that empowers them to do incredible things.
Learn to Start Stories are the exciting tales of the journeys our student and adult participants have undertaken to understand themselves and to bring something meaningful into the world.