In 2014, I embarked on a highly challenging mission. There were two very specific problems I identified inside of education back in those early days of The Startup Studio.
The first was that academics needed to be balanced with more real-world experiences for students if we expected to build a generation of people capable of living empowered lives inside of a 21st-century economy. Moreover, I was personally shocked by the fact that the entrepreneurship programming being taught in both high schools and higher ed at that time and still today is academic in nature. This is a complete misrepresentation of a discipline that is more about failure than anything else and a subject that may be the polar opposite of academia. Moreover, it is a subject matter that I have personally spent my entire career working to understand.
The second observation was that school leadership, no matter how innovative they sought to be, seemed to have a difficult time bringing about real change inside a system that has for so long been heavily scaled and institutionalized. I saw great school leaders struggling to bring about real change – the kind of change that would offer their students a completely new experience capable of building real agency in their lives. In my observation, school leaders are often held accountable to metrics that are not fully preparing their students for a world that is becoming more and more unpredictable as we delve deeper into this new digital age.
Today, I am beyond proud of what we have achieved. Learn to Start is that solution, and it is with the highest level of conviction that I can promise all our school partners around the world that the outcomes of empowerment, wellness, and performance are available to all their students through the Learn to Start experience.
As a lifelong educator who started in the classroom and still remains inside of one today, my best days, the ones where I don't doubt myself, purpose, or abilities, are the ones in which I have instituted the Learn to Start Model. These are the days when I am living, working, and implementing within the environments of Story, Failure, Relationship, and Mentorship. I am asking, encouraging, and challenging students to share their stories, embrace their failures, build relationships, and seek out mentorship alongside my own journey to do the same.
From my first day as an insecure but optimistic classroom teacher, just barely older than her students, to today when I have the powerful tools of reflection and collaboration to bolster my confidence in the same type of room, my goal has always been to bring relevance to my curriculum, my objectives, and my student outcomes. It is this same relevance that I now offer and promise to you through the Learn to Start Institute.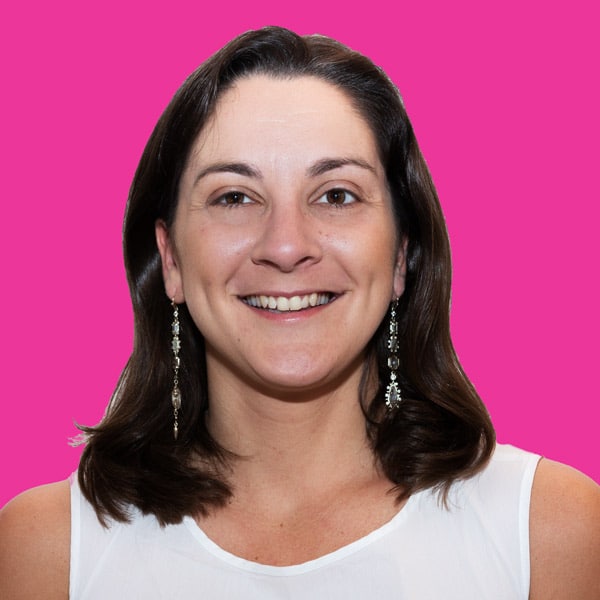 Director of Education for The Startup Studio