A Model in Future-Proofing
Learn to Start® (LTS) is a new model that has been invented as a solution for transforming education. The Startup Studio has worked tirelessly since 2014, deep-diving and researching education and has brought this disruptive model to life through a powerful new technology platform.
Today our Learn to Start model serves to deliver a completely new idea in how people learn. Learn to Start is NOT another siloed subject claiming to be innovative. Instead, Learn to Start is a life-long model of education built to develop the complete human being so that they can experience the outcomes of empowerment, performance, and wellness. It is a learning platform for life.
LTS participants begin by learning how to embed the Learn to Start Model into their lives to accomplish real agency.
LTS participants use the powerful resources inside of our LTS Alliance to monetize their passions and interests.
LTS participants have constant access to the tools they need to sustain lives of empowerment, performance, and wellness.
We must help people discover themselves and begin building in them their true potential, as we show them how to properly tell their real story in the world.
The metrics of success we use have no correlation to a traditional grading system but instead are based on the metrics of sustainability, profitability, and efficiency – metrics that will be highly demanded by a 21st-century marketplace employer.
At The Startup Studio we believe that the only way to accomplish that is to build powerful new learning environments founded in technology, complimented by powerful mentorship, that is all supported by a new and cutting-edge disruptive model in education.
Education in the 21st Century
"Instead of learning to memorize facts and figures, students need to 'learn how to learn' and how to solve problems."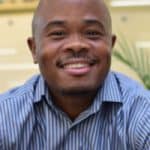 Fred Swaniker
Co-Founder
The African Leadership Academy and African Leadership University
"The last thing a teacher needs to give her pupils is more information. People need to be able to make sense of information, to tell the difference between what is important and unimportant, and to combine many bits of information into a broad picture of the world."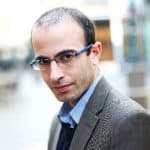 Yuval Noah Harari
Author
21 Lessons for the 21st Century
"The ability to take data—to be able to understand it, to process it, to extract value from it, to visualize it, to communicate it— that's going to be a hugely important skill in the next decades."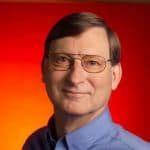 Hal R. Varian
The Chief Economist
Google (Alphabet)
The current model of education
Outcomes of this environment
The LEARN TO START model of education
Outcomes of this environment