STARTUP LIVE
Each member of our Alumni Platform agrees to participate alongside The Startup Studio inside our Startup Live webinar series where they will share their stories and offer advice to students alongside our Director of Wellness, Jeremy Hall.
STORY IN MOTION - A LEARN TO START PODCAST
Alumni Members agree to participate in our Story in Motion podcast along side our host and Director of Wellness, Jeremy Hall. Here they will share their past and present stories to assist all of our students in identifying and discovering their own unique pathways
LTS ALUMNI CONNECT
The LTS Alumni Platform comprises of an exclusive network of LTS graduates. To accommodate their desire to be connected, The Startup Studio provides all selected alumni access to a stand alone technology platform in which members can connect, continue learning, and enhance, publish, and share their LTS digital portfolios.
DATA-REPORTING
All of our LTS Alumni members agree to participate in annual surveys that allow us to track their accomplishments inside the markets so as to support our constant innovation of curriculum and technology, as well as to assist us in reporting the state of both the markets and education with everyone we serve.
Meet some of our alumni members and hear their testimonials on how Learn to Start provided them with the foundation to meet their missions and goals.
When I signed up for Learn to Start, I did not know what to expect. Then when I got into the class, I was immediately inspired. By completing projects and pitches, I gained confidence in my abilities. I began working on my idea for a swim trunk company during the class, and launched it on Amazon this year! So far I have made almost $2,000 in revenue and I can't wait to see what the future holds for Trunkaholic!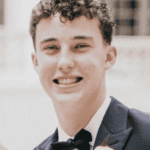 The Learn to Start program brought us the opportunities to connect what we experienced in the class to our lives in the real world and build real relationships and mentorships for ourselves.  That's why I appreciate the program as it lets the students be the center of the classroom and build their self-awareness. It also brings students real access to failure and encourages them to take risks and build relationships as they grow.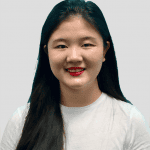 I was part of The Startup Studio's Learn to Start program at Windermere Prep during my sophomore year of high school. During this time, I had the opportunity to pitch my business idea to investors as well as my peers.  Being able to start my first company at 16 years old was an invaluable experience! Being in The Startup Studio was a great privilege and empowered me with the skills to move forward on my dreams and passions.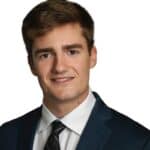 To say the Startup Studio has changed my life would be an understatement. The connections I have built, the lessons I learned, and the skills I gained, have truly taken me to the next level.  The Startup Studio teaches you how to build all the real skills the traditional education system doesn't and continuously instills the importance of doing. They provide the guidance needed, and they allow you to do it yourself.  This completely changed my life.